Sound Portrait, Private Session
In a Sound Portrait session, Suzanne puts her full focus on you and interprets the music she hears for you. Hearing your music can awaken deepened awareness and insights and provide support of your true self and your potential that can help to accelerate your healing. You receive a CD or MP3 of your Personal Music.
Suzanne is a composer who realized a gift for healing through music in the 1980s when she began hearing music from people. The music she plays for each person encourages self understanding and connection with your spirit and soul, revitalization, and integration of the body, mind and spirit flowing harmoniously together.
Many have experienced healing and improvement from problems such as chronic pain and injury, infection, emotional trauma and wounding, feelings of stuckness, lethargy, depression and more. Sound Portrait sessions are helpful to people for igniting deeper levels of intuitive awareness, insight and creativity, realizing more of one's capacities and gifts, increasing the love in life, healing relationships, finding work one truly loves, and boosting self esteem and confidence.
Private sessions are available In-Person, by telephone, Skype and Long-Distance / Absentee through a photo. You will receive a CD of your Personal Music or MP3 that supports your ongoing healing, centering and self-development process each time you listen.
Music Portrait Session, In-Person ~ What Happens
A full 75 - 90 minute Session is recommended for first-time clients
After a brief assessment of the reason for your visit, most people enjoy resting comfortably or lying down as Suzanne plays her piano. You are welcome to take notes or move your body or draw or color or engage in your favorite creative process. The more relaxed you allow yourself to become, the more you are likely to get out of your music.
Suzanne will play and record the music she hears for you on a digital Steinway piano.
The first piece of music Suzanne plays for you addresses the flow, pulse, texture and movement she hears and senses of your creative essence. Suzanne will encourage you to write down any of your impressions during the playing of your music that you feel noteworthy. You may share your impressions and Suzanne will share her impressions about your music. In most people's sessions, talking is minimal yet enough for good communication about the music and feelings that may arise.
The second piece of music Suzanne plays takes your process further and deeper; it can be directed to a specific area of your life to encourage and facilitate movement and breakthrough.
The 75-90 minute session usually allows for 3 to 4 pieces of music. The 1-Hour session allows for 2 to 3 pieces of music.
You will receive a CD of your music by mail or MP3s by email, or AIFF recordings through Drop-Box. You can choose your preferred format.
THE FUTURE OF MUSIC THERAPY
I honestly believe Suzanne can tap into our 'higher selves' and play its music. There is a lot of music designed for reflection and relaxation but Personal Music is a much more advanced form, created specifically for each individual. I believe this is the future of music therapy.
Stephen Williamson, Center for Advanced Technology, University of Oregon
and Former Pres. of (IBAR)
Institute for Bio-Acoustics Research
Sound Portrait Options:
Music for support during Life Transitions
Session for a Small Child
Session for a Relative or Friend, absentee
Pre-Op Surgery Healing Support
Post-Op Healing Support
CD for Baby In Utero
CD for New Baby
Couple's Session
Engagement or Pre-Wedding Celebration
Birthday Celebration
Anniversary Celebration
House Blessing
Hospice Care
MY EMOTIONAL WOUNDS HEALED
The music is so powerful, it opens me up to myself and to the things I need to go through. In my session, hurts that I had had in my life for many, many years were healed. I had thought I was going to have to do so much to work on my emotional woundedness; for years I'd been trying to work on it.
Suzanne played a piece of music for me at the end of my session and that piece closed up my wound completely. It caressed me in love and peace, reassurance and strength and I was able to recognize new strength in myself. Now, when I listen to that music, I'm enveloped in peace and love and it brings me to a deeper sense of myself. Now, when I'm going through stress, I listen to the piece of music and allow it to overcome me. I'm taken to an intuitive place where I'm filled with happiness and calm. Since that session, I feel nothing can hold me back because the pain from my past is gone.
Ka'Rin, College Student
BACK INJURY/ TRAUMA: 12 year injury spontaneously healed.
I want to thank you, Suzanne, and tell you about the healing effects of our music session. It enabled me to let go of a physical trauma I had been holding in my body-mind for almost 12 years. I experienced a noticeable, "letting-go" in my head and in my back. I immediately associated the sensation with the old injury and sensed it was leaving. Although I have had massage relief of this tension before, it was always temporary. I KNOW this to be a permanent change -- quite different. It is my first awareness of a spontaneous healing. I will use my new found energy to make music.
Wanda T, Musician
DEPRESSION, ANGER: "Six months worth of therapy in one session."
My session was a miracle. I had been dealing with prevailing anger and depression for years. I had tried conventional therapy and it did nothing for me. I was discouraged with psychotherapy and antidepressants. I knew my issues so well but could not affect any change or release. I had talked my issues into the ground. I felt like a dog chasing my tail.
At my music session I felt safe immediately. It is unusual for me to feel safe, especially with someone I don't know. The music took me places and showed me things. I saw my own inner beauty. Since the session, anger and depression are no longer an issue. I've felt peaceful ever since. I feel that one session provided me with six months worth of therapy. I am encouraged to know that something works for me.
Keri, College Student
MY INNER STRENGTH SKYROCKETED: "Incredibly exhilarating"
My experience of a Personal Music session has given me a new outlook on life. As I started to relax, the music touched me and I started to cry. . . I don't know how long my grieving continued when suddenly solutions to my problems appeared. As my hope and strength broke through I was filled with a positive feeling. My inner strength skyrocketed, surges of what I think was adrenaline caused an intense tingling sensation throughout my body. I got in touch with a deep fear that had been controlling my life. I became at peace with myself because I knew I would be victorious. Everyone should get to experience this. It is incredibly exhilarating.
Stan S, Engineer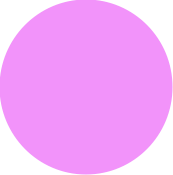 Music reinvents and reinvigorates the brain.
- Daniel Levitan