MEET SUZANNE
THERAPEUTIC PERSONAL MUSIC
Therapeutic Music is a drug-free supplement to mainstream medical treatment, alternative therapies, talk therapy and holistic healing methods for stimulating positive change in the body, mind and spirit.
Suzanne facilitates private Therapeutic Music sessions for individuals, couples and groups in Tucson, Arizona. She is also available for sessions through Skype and by telephone, serving clients around the world.  
Therapeutic Music sessions for families and groups can be an enjoyable experience for sharing and deepening common purpose, supporting understanding and healing.
Suzanne presents Concerts, Workshops and Gatherings for musicians and non-musicians in public and private forums, retreats, health and psychotherapy settings, at schools, university environments and churches, in therapeutic, secular, spiritual and religious contexts.  
MUSIC STUDY
Enjoyment and enrichment are foremost priorities in studying music.
Music is a language for self expression. Suzanne coaches instrumentalists and vocalists in becoming more authentic, expressive, creative and in love with their music. She specializes in fostering creativity through music, such as Hearing Your Own Music and "understanding music from the inside out." She assists musicians in recovering from past, negative experiences with music.
She teaches well-rounded musicianship for beginning to advanced piano students which, depending on your goals, may include skills of
playing by ear,
understanding the theory behind music,
improvisation,
composition and
arranging in a variety of music styles and genres.
Lessons are custom designed for students' goals and tastes. Suzanne recognizes that students possess their own innate connection with music and that music is a language for self expression and self enrichment.
Enjoyment and relaxation are an important part of music study. Depending on students' goals, lessons can be therapeutic and rejuvenating. Some compare their lessons with having a rejuvenating massage, as a way to relax and reconnect with their inner self and reset the mind and nervous system.
Music should bring upliftment and refreshment to your week and to your life. This is especially important in the case of serious musicians recovering from past over-achiever, perfectionist syndromes and over-striving with music.
Music study can bring a deeper, kinder and more healing connection with yourself.
We aim to nurture music from within, which naturally emerges and develops with encouragement.
BIO
Suzanne began performing her own compositions in recitals at age 8 and her gift for hearing and interpreting music for people awakened at age 30.
From the first time she played the music she heard for an individual, the music clearly became a dynamic tool for self enquiry and personal development, for fostering subtle awareness, personal insight and life-changing experience.
Grosvenor has been actively exploring and refining the interactive process with music as a tool for self development and healing since 1985. She teaches musicians to hear, not only their own music, but to hear and interpret music representative of people, issues and events from their life.
AWAKENINGS
As a young adult in college, Suzanne underwent a profound, transcendent experience lasting several months that altered her understanding and course of her life. Again, her life transformed when she turned 30 and began realizing her ability to hear music in association with people and situations. (Referred to as "synesthesia," see MIT Press for info.)
INNOVATIONS IN MUSIC FOR PERSONAL GROWTH
Suzanne's relationship with music was utterly transformed when she came to know it as a language for communication, for conveying meaning, story and subtleties in awareness.
The Shifts in her perspective on life became the inspiration which, when coupled with her lifelong training in music, now constitute the foundation for her Therapeutic Music work in igniting higher human potential.
She developed a method she shares in workshops for cultivating a more happy, whole, authentic life. Music Gatherings bring people together to enjoy spontaneous piano interpretations within a group process for supporting participants to become in touch with their authentic, inner truth and subtle, hidden, higher potential.
Music encounters become a dynamic tool for transformation,
for getting in touch with subtle awareness,
learning to relate and speak from one's true heart,
tapping intuitive understanding and perception,
becoming more authentic and in touch with inner purpose and
restoring harmony and connection with the natural rhythms of life.
SUZANNE, MUSIC BACKGROUND
At age ten, Suzanne was guest soloist with a youth orchestra. At seventeen she was a winner in a Young Musicians Concerto Competition.  She was awarded scholarships to the San Francisco Conservatory of Music and to Arizona State University where she majored in music with emphasis on composition, harmony and piano performance.  
Grosvenor felt compelled after university to play improvisational music and worked as a piano sideman in blues bands, jazz, jazz fusion, funk, rock, pop, bluegrass, and other improv groups, among them the Don Latarski jazz fusion quintet. When Suzanne's group was signed with Bandolier Records, an indie label, she wrote and recorded a song that became a top 40 regional radio hit. Her band played concert venues, opening in concert for the Talking Heads with David Byrne.
During her school years, besides piano, Suzanne played cello, violin, clarinet and percussion with orchestras. She later studied saxophone, electronic instruments and synthesizers, acquiring her first Mini-Moog synthesizer in 1973. She did studio session work, playing on the projects and albums of other musicians in Tucson and San Diego.
COMPOSITION
Suzanne began performing her own compositions in recitals at age eight.  She writes music primarily for solo piano, has composed for chamber orchestra, choir and multi-instrumental soundtracks for short films and theatre.
While active in pop, she wrote for jazz, rock, and funk bands and wrote and recorded a song that became a Top 40 regional radio hit in 1978. She founded an experimental fusion band in the early '80's incorporating jazz fusion with rock, cinematic original composition, minimalism, pop and harmonic dissonance.
When she began hearing music in association with people and situations, she would notate the music, daily, note-for-note on manuscript paper. From this came her vinyl album of solo piano pieces, Lantern in the Window released in 1984. Lantern received rave reviews and made the hotlists of alternative and college radio stations as well as getting airplay on some classical stations.
Suzanne's music was featured on the album Lights Out II of Various Artists along with music of William Ackerman, David Lanz, George Winston, David Friesen and other artists.
Grosvenor got work composing soundtracks for short films and documentaries, radio drama and live theater. Her soundtracks aired on PBS Television, NPR Radio, the Disney Channel and were featured in film festivals across the planet.
CURRENT MUSIC
Therapeutic Personal Music has been Suzanne's primary focus since 1990 along with teaching.
She released a series of "music as medicine" improvisation CDs, and in 2012 released the CD Light Shining Through, now on Pandora Radio, Amazon, iTunes/ Apple Music, other internet stations andYouTube. Light Shining Through receives enthusiastic testimonials as a collection of stimulating music for accelerating listeners' healing process and inner enquiry.
TUNINGS: Suzanne worked with special altered tunings and micro-tunings for many years in the 1990's layering synthesized and sampled sounds with sampled piano. After years of experimentation, she now prefers to work with the tempered scale of the grand piano.
Suzanne is recording her compositions and compiling favorite improvisations for release in 2019.
You can contact Suzanne at email suzanne@musicforhealth.net.
Suzanne Grosvenor is a pioneer in music for self development and sound healing since 1985. A musician all her life, she is Innovator and founder of Music for Self Development, Health and Wholeness.
1 ) Suzanne does interactive Therapeutic Music Sound Portraits for individuals and groups, guiding participants through a creative process to support awareness and healing transformation.
2 ) She teaches private music lessons in a protocol of Music for Self Development encouraging musicians to hear, relate, create and enjoy music from their inner core of authenticity.
In each case, music acts like a mirror for knowing oneself, for greater self understanding, and musical enjoyment.
*Grosvenor is pronounced GROVE' nur
Therapeutic Music Coach &
Music Educator, Suzanne Grosvenor
Music is the original healing modality.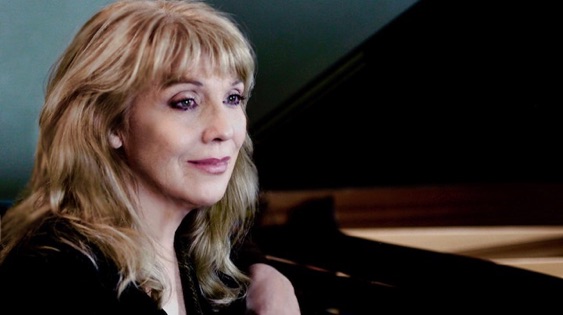 Music study can bring a deeper, kinder and more healing connection with yourself.